Movin' on Up
OK, call me a rebel (again). This is 57 words (not 55), but it seems to sing somehow anyway.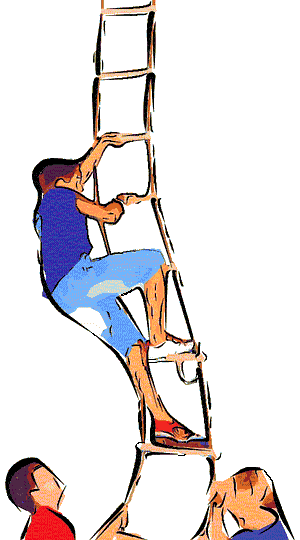 Careers and Frontiers
A Limericked Bob on Finding a Job
A creative young woman named Ro
Had reached an employment plateau.
She pulled a few strings
To give herself wings,
And now Ro is rolling in dough.
It's not simply seeds that you sow
Nor how many rows you may hoe.
To aim for the peak,
Though prospects are bleak,
The secret may be whom you know.
Posted for a variety of prompts: